5 young women who inspired us in 2018 - Lessons I'm taking into 2019.
In no particular order, here's a list of 6 young women I've been following on the social media, and from whom I've learnt valuable life lessons in 2018.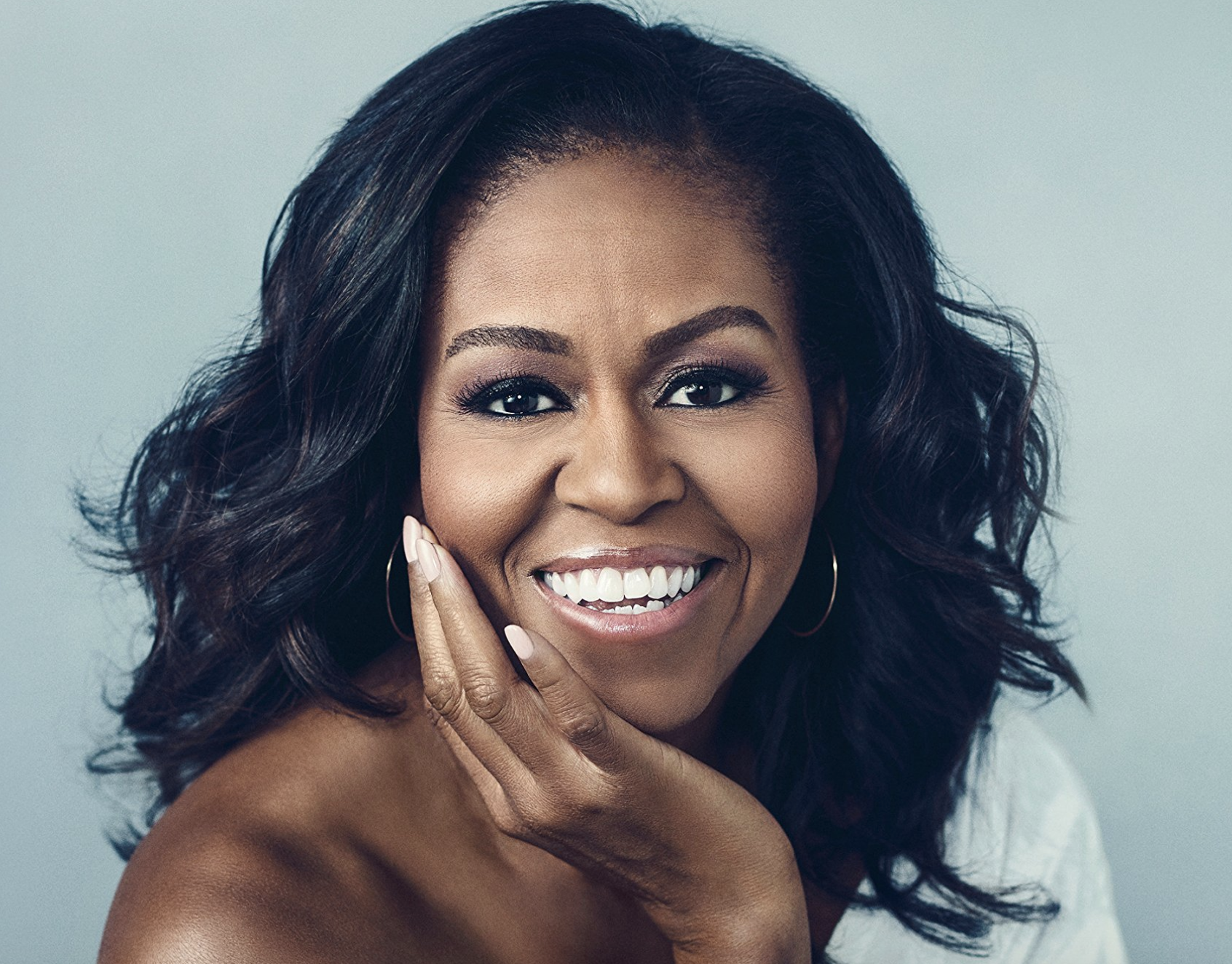 Her father died of complications from his illness when she was 27. She would later say that although he was the "hole in my heart" and "loss in my scar", the memory of her father has motivated her each day since. She recalled being fearful of how others would perceive her, but disregarded any negativity around her and used it "to fuel me, to keep me going." She recalled experiencing gender discrimination growing up, saying, for example, that rather than asking her for her opinion on a given subject, people commonly tended to ask what her older brother thought.
In May 2006, Essence listed her among "25 of the World's most Inspiring Women'. Michelle Obama has been praised for her sense of style, discipline and decorum. A role model and inspiration to millions of girls around the world, Michelle too had to jostle with discrimination – both racial and gender, while making her way up the world. She learned early on that she had an immense precipice to conquer. But she always believed she had the wherewithal to push herself through the tough times.
She believes,
"There is no magic to achievement. It's really about hard work, choices and persistence."
Talking about the spirit of never giving up, she states confidently,
"You may not always have a comfortable life and you will not always be able to solve all of the world's problems at once, but don't ever underestimate the importance you can have, because history has shown us that courage can be contagious and hope can take on a life of its own."
She clearly states,
"The difference between us and them, between you and success, is not that you never fail, but it's how you recover from those failures – is that you keep getting up time and time again. You figure out what you did wrong, and then you make it right."
Lessons: There is no magic to achievement. It's really about hard work, choices and persistence.
Nigerian model with tribal marks has also been a big inspiration to us. I admire her boldness and confidence. Adetutu who has four very visible horizontal incisions on both cheeks giving to her at birth by her father, says it has been a hell of an experience living with the tribal marks. The bullying cost her a university education and almost led her to consider taking her life.
In spite of the bullying and prejudice, she is hella proud of her face and she says would never conceal her scars with makeup. Adetutu who was recently recognized and followed on social media by Rihanna, started the campaign called #tribalmarkschallenge. Speaking to
BBC Africa
about this, she said:
"The tribal marks challenge: I started it to show more awareness. People are talking about how to conceal their marks but this is me. You can be anything you want to be. Don't let your scars bring you down"

Lesson: People are talking about how to conceal their marks... You can be anything you want to be. Don't let your scars bring you down.
Winnie Harlow once wrote:
"The real difference isn't my skin. It is the fact that I don't find my beauty in the opinions of others. I'm beautiful because I know it…"
She is a 23-year-old fashion and body positive model, a spokesperson and an activist. She was diagnosed with vitiligo at age 4. Though Winnie Harlow had suffered a hard time in school, the other kids would tease her and call her "cow", "zebra", and other sorts of abusive names. She was really humiliated to the extent that she changed schools several times, and eventually dropped out of high school. She dropped out of high-school because she faced a hard time as a result of the humiliations and insults she got from other kids at school because of her skin condition.
Winnie rose to fame after appearing as a contestant on the twenty-first cycle of the U.S. Television series America's Next Top Model with the prominent appearance of vitiligo. Winnie has graced the front cover of many glossy magazines such as Cosmopolitan and Glamour. She has modeled for fashion magazines like i-D and Dazed. She has also been featured on Vogue Italia's website and the fashion website showstudio.com
Lesson:

Do not find your beauty in the opinion of others. You are beautiful because you know it.

Jacqueline Corley (Founder, Girls Inspiring Generations Inc.)
She founded the movement called
GIG
(Girls Inspiring Generations), containing a large number of girls under mentorship from her. And she has been incredibly working directly with girls for about 5 years. Her passion is inspiring generations of young women to live their truth confidently. She says she has been a girl child advocate for over 20 years.
Last year, I interviewed her on the blog in
this blog post.
One of the questions we asked her was "If you were opportune to make a speech to all girls, what would be the theme of that speech?" Her answer was:
"'Awaken.' This is all about letting go of the limiting beliefs that have been placed on girls by our society, and embracing who they are truly meant to become. This is easier said and done, but it can be done. And this speech would address exactly how this can be accomplished."
During the interview, Jacqueline Corley also shared 3 false statements she heard most as a teenager that she realized aren't true in her adult years. Read it
here…
Lesson: "...The future is not ahead of you. It is inside of you. All you have to do is look within and bring it out yourself."
Afua Osei is an entrepreneur, investor and public speaker who co-founded She Leads Africa, a media company for millennial African women.
She Leads Africa (SLA)
is a community that helps young African women achieve their professional goals with engaging online content and pan-African events. It is a platform for young, smart and ambitious women.
Osei has been recognized by
Forbes Africa
as one of the youngest power women in Africa (2014), named by Ventures Africa as one of the top 25 African innovators to watch in 2016 and one of the 30 Quartz Africa innovators in 2017. She was selected as a judge for the Chivas Venture competition, "a global search to find and empower the next generation of young entrepreneurs determined to succeed while changing the world for the better.
I hope you also get inspired...Share this article! 💙